Prices
We've always said that we want Three Rings to help as many volunteers as possible, without costing their organisations money that could be used to help others. We're a not-for-profit organisation and we've built Three Rings using the same free, open-source tools used and trusted by companies like Amazon and Google to keep our costs down.
None of the volunteers at Three Rings is relying on sales to earn their living, so we've no 'vested interest' in what volunteer management system you use – we just want you to have the system that's right for you, and we want our pricing structure to be as clear and fair as we can make it.
How our Prices Work
Our volunteers work to deliver enterprise-quality software at a price that doesn't disadvantage charities and community enterprises. We do this using a banded price structure that takes into account your organisation's turnover and size, in order to keep the Three Rings project stable and sustainable without breaking your budget. Details on how the pricing bands work are below.
It's worth mentioning that the banded prices are the total cost of a 12 month subscription to Three Rings. We don't charge you for technical support, and we don't charge you any kind of a "set up" fee – we want you to be able to start using Three Rings as soon as possible!
(The only extra cost you might incur is if you want to use the Text Messaging system built into Three Rings: Three Rings CIC isn't permitted to operate as a reseller of text message credits, and if you want to use this optional feature, the credits have to be purchased from a third party company.)
If your organisation is interested in starting to use Three Rings for the first time, you'll be eligible for our standard full calendar month free trial – that's one complete calendar month, plus any extra time between the date you first get access to the system, and the start of the next month.
If you're part of a bigger organisation then we won't calculate your subscription charge based on the turnover of the whole organisation: instead, we'll calculate it based on the budget that's been set aside for your part of the organisation alone. So if (for example) you're interested in Three Rings on behalf of a helpline that operates under the umbrella of a much larger charity involved in lots of other work, we'd need to know the budget that charity gives to your helpline, not the annual turnover for everything they do.
If you're an organisation is outside the UK, we'll calculate your annual subscription cost based on the exchange rate between GBP and your local currency on your invoice date, and show the cost in both your local currency and GBP on the invoice. For speed and convenience we prefer international payments to be made by IBAN Transfer where possible: details for this will be shown on your invoice.
Our Pricing Bands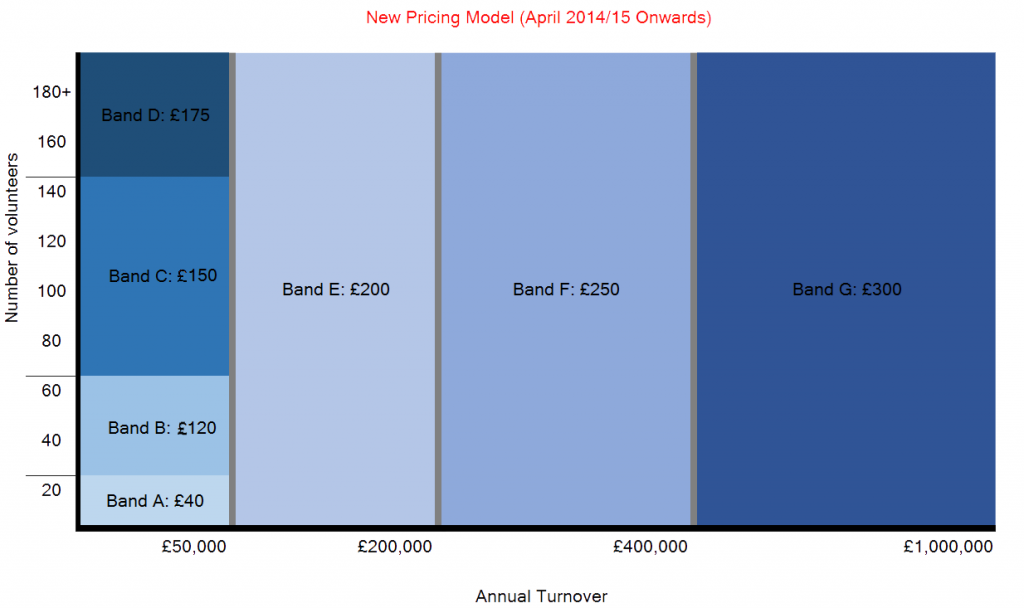 Bands A – D are for organisations with a turnover below £50,000 per anum. Band A applies to those with 20 or fewer volunteers, Band B to those with 21-60 volunteers, Band C to organisations with 61-140 volunteers and Band D to those with 141 volunteers or more.
The other bands are based solely on turnover: Band E for turnover of £50,001 – £200,000 per anum, Band F for turnover of £200,001 – £400,000, and Band G for turnover of £400,001 – £1,000,000 per annum. If you've got a turnover of more than £1,000,000 per annum, then please contact us for a quote.
Organisational Discounts
As a non-profit company committed to encouraging volunteering, Three Rings CIC offers some special discounts to umbrella organisations. Currently we offer the following:

Any Nightline in the UK or Ireland which is a member of the Nightline Association is entitled to use Three Rings at no cost whatsoever, reflecting our historic ties to Nightlines in general, and our support of the work of the Nightline Association in particular.
---

Any branches in a Samaritans Region which pay centrally, rather than on a branch-by-branch basis, are eligible for a 20% discount, as a "thank you" from us for saving on the paperwork!
---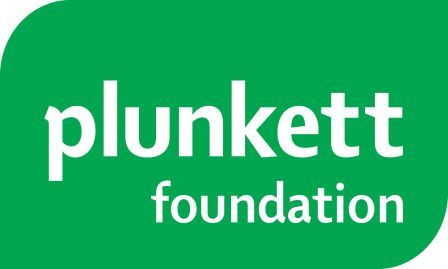 Community shops and enterprises which are members of the Plunkett Foundation are eligible for a discount of 25% on the usual pricing bands listed above.
---
Other discounts
At our discretion, we may from time to time offer other discounts either to specific organisations or to all our potential users, as we did with our 10th Birthday discount.
We'd like to think that our pricing structure is pretty clear and easy to understand, but if you've any questions at all about what Three Rings will cost your organisation do please send us a message!