For almost 20 years, Three Rings has adopted an approach of continuous delivery – adding and improving features based on the needs and suggestions of our users. That means we regularly add in new features based on requests sent to our Support team – but they all tend to mostly build on our six core areas of functionality.
Rota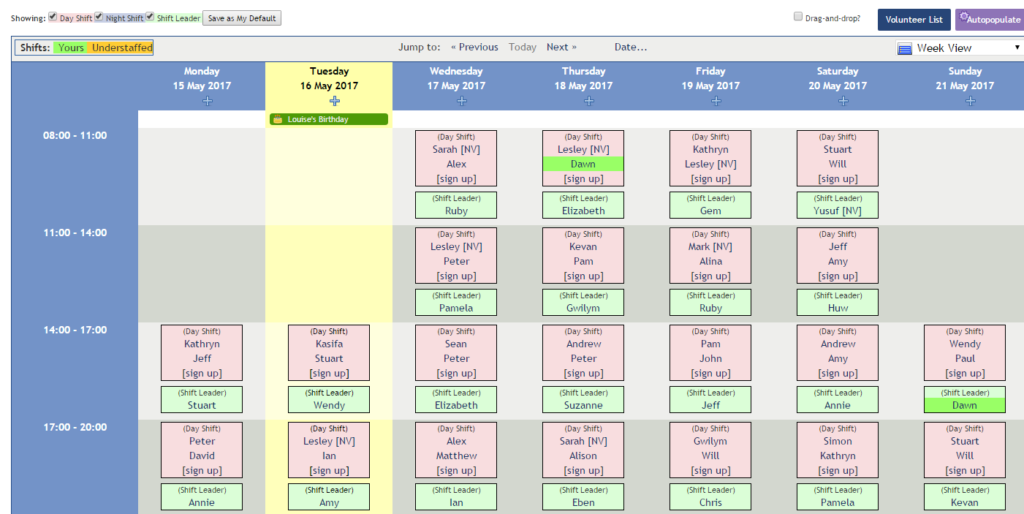 At the heart of Three Rings is a powerful Rota tool: you track as many shifts and events as you need, control who can sign up and pull out of specific shifts, and highlight where there are gaps in your scheduling.
Your volunteers can use it to sign up to shifts, or you can assign volunteers to shifts – whatever works for your organisation.
Directory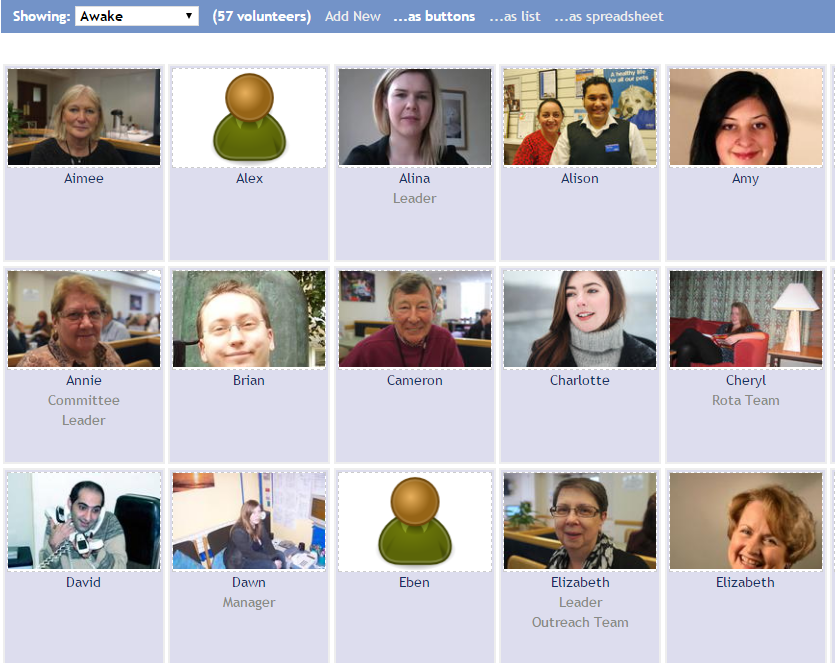 The Directory is where Three Rings stores data on your volunteers.
Like everything else in Three Rings you can use our powerful Roles tool to limit who can see, and who can edit, what information – so you know your volunteers' data is secure.
So you can choose if your volunteers can see each other, or if that is restricted to admins.
Comms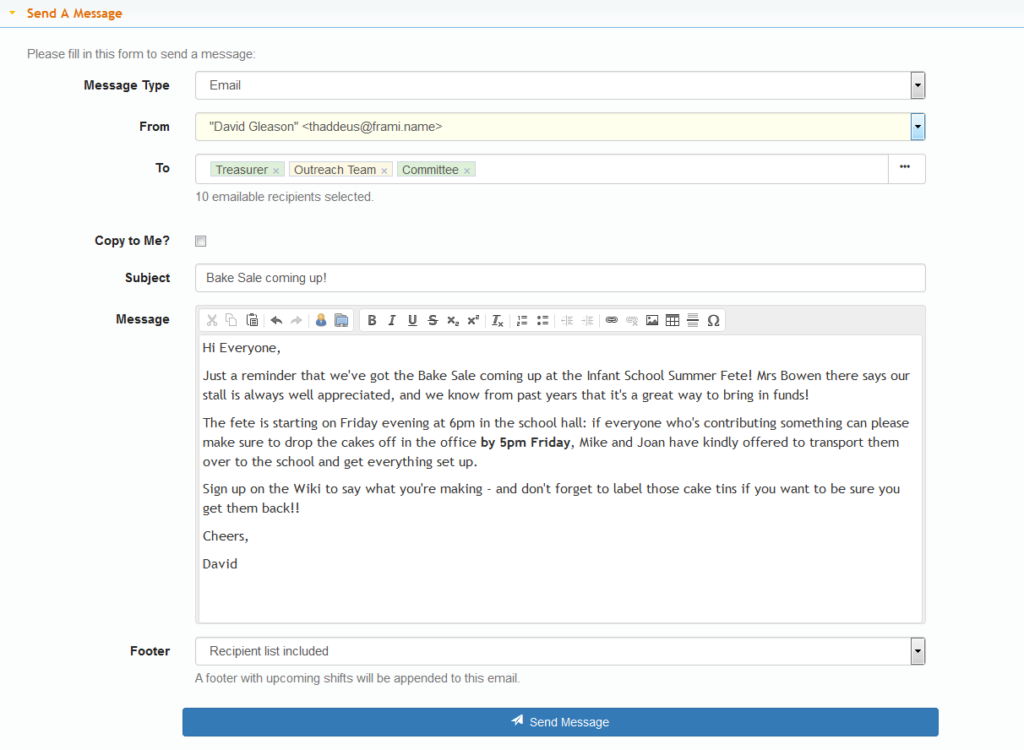 The Comms system is a built in email and SMS tool.
You can send messages to specific volunteers or whole teams at your organisation, with a few simple clicks – and avoid sharing their contact details in insecure spreadsheets.
It's a convenient and easy way to keep in touch with your volunteers about any updates they need to know.
Filestore

The Three Rings Filestore offers a secure repository for your organisation's data.
You can store everything from procedures manuals to training details and committee minutes – and limit access to each Folder based on a user's Roles.
A great way of sharing resources and training packs out with your volunteers!
Stats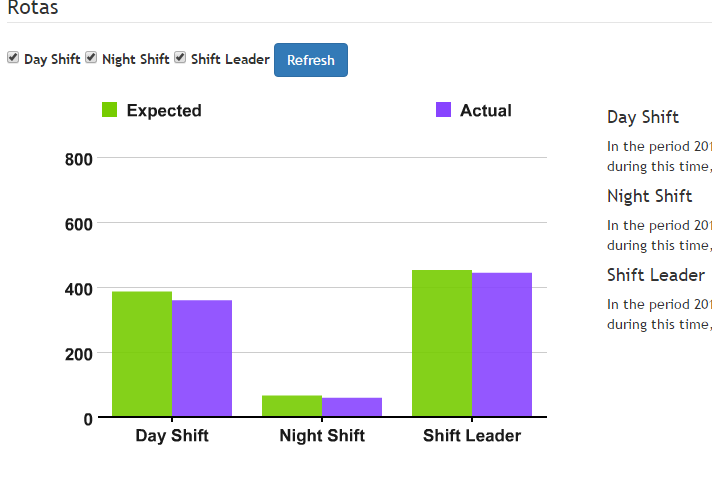 Three Rings automatically keeps track of your volunteers' statistics.
You can keep tabs on everything from who's done how many shifts to what percentage of shifts have been left unfilled – even who can best fill a shift at short notice.
Saves you from having to create your own graphs and tables in Excel!
Admin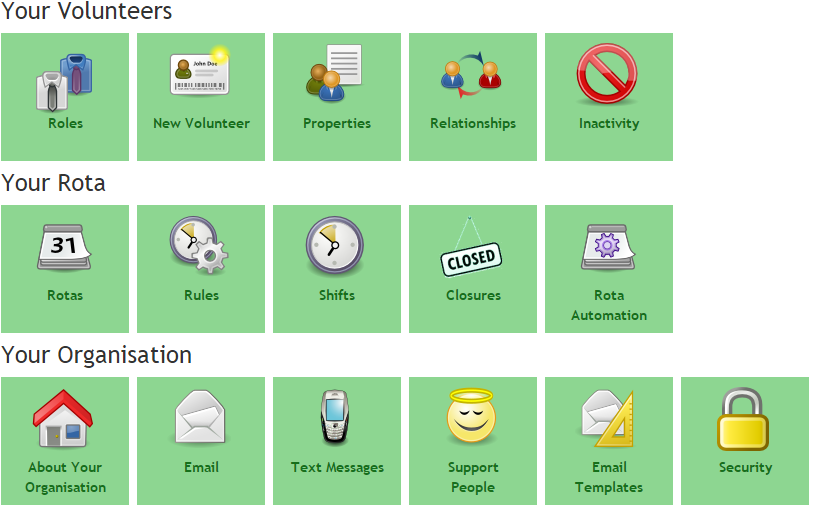 The Admin Tab is at the heart of Three Rings' incredible flexibility.
From here you can customise the system so that it works the way your organisation works – because you should never have to change what works for you when the software could change instead.
This area gives you the power to configure Three Rings just as you want it.
Want a demo?
Our Welcome team offer demos to organisations who'd like to see a bit more of Three Rings, and answer any questions you might have. Get in touch with us to organise a time!