In July 2016, Beverley, who leads the Three Rings Welcome Team, reflected on what she gets out of volunteering with Three Rings, and what the experience has taught her.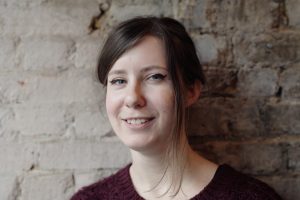 I'm Beverley and I've been volunteering with Three Rings for three years now! I've been on the support team for the full near three years, the Docs team for the past few months, and I've just taken on a new role as head of the Welcome Team – organising demos and free trials for organisations that want to use Three Rings to help their volunteers.
I used to be a Nightliner at my university, and when I went on my year abroad, I was really sad about leaving this behind. Back then, I didn't really know how big Three Rings was, just that it was connected to the Nightline I volunteered at, but I filled out the contact form expressing an interest in volunteering with them and Dan rang me back and got me on the support team within a few hours! I've been involved ever since.
Over the years, I've come to value the experience that I've gained from Three Rings more and more. During this time, I've transitioned from student to full-time working Londoner, and had the chance to try out whatever I've wanted in Three Rings. It's an incredibly welcoming organisation, and I've always felt very able to just try whatever I wanted. That's been really valuable experience, particularly at this stage in my life where I'm trying to figure out what I want to do with myself!
The relaxed and supportive atmosphere of Three Rings has also encouraged me to take on the Head of Welcome team role, an Exec position in the company, helping with the day-to-day management to keep everything running smoothly for our users. This is a daunting challenge, but one I feel very well supported in.
The experience I gained has also been very useful in my day job. When I went for my interview for the job that I now have, with a tech start-up, I had no idea what to say after one question – so I started rambling about the work I've been doing on the support team and the processes involved. Whether or not that had a correlation with me getting the job I don't know, but either way having something to talk about made me feel better!
More recently I've joined the Documentation team, and the WordPress and writing skills that I learnt with JTA have proven really useful at work. One of my tasks at work is to write documentation, and now I feel very comfortable with this.
As well as being a highly professional organisation, Three Rings is also made up of a team of lovely, kind and sincere people.
We've all been helpline volunteers at some point. We normally chat in e-mails and in our Slack channel, but we all get to meet up several times a year to have an in-person catch up. The Support Team away day is really good fun, hand-signing the Christmas cards we send every organisation at Christmas is always a good laugh, and the Docs week where JTA and I rewrote the help documentation this year was so much fun – the new help pages were largely fuelled by adorable hippo gifs and country music! I'm very fond of everyone at Three Rings, and over the years, I've come to see them as an online family and I can't imagine ever leaving.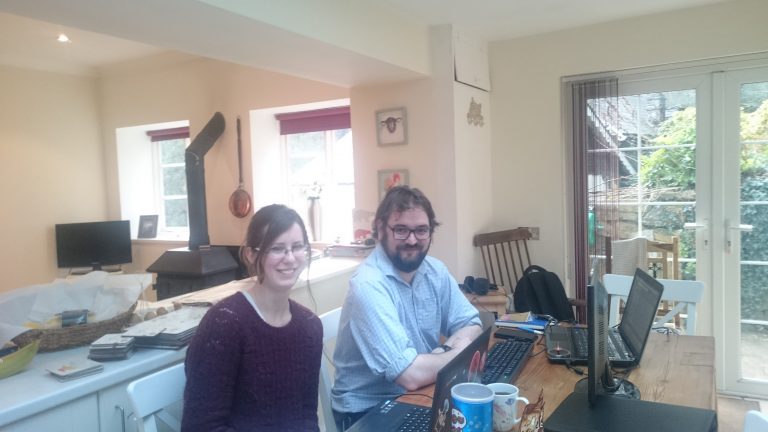 Lastly, the work that Three Rings does is invaluable. Our user base is huge – 25,000 users! The work that we do allows volunteers to spend more time volunteering, and the low cost of the software also means that they get to focus their money on what they do. I no longer have the time to volunteer with helplines myself, but it is nice to know that my volunteering contributes to the running of Samaritans, Nightlines and other groups doing amazing work all over the country – and beyond!
In short, I highly recommend volunteering with Three Rings! If you have any questions about it, let us know and we'd be happy to talk!
Inspired? For more information about volunteering with Three Rings, take a look at our Volunteering Page!